If you have a cough, fever, loss or change to your sense of smell or taste, or develop these symptoms. Please do not attend the practice for an appointment, or for any other matter such as the collection of prescriptions.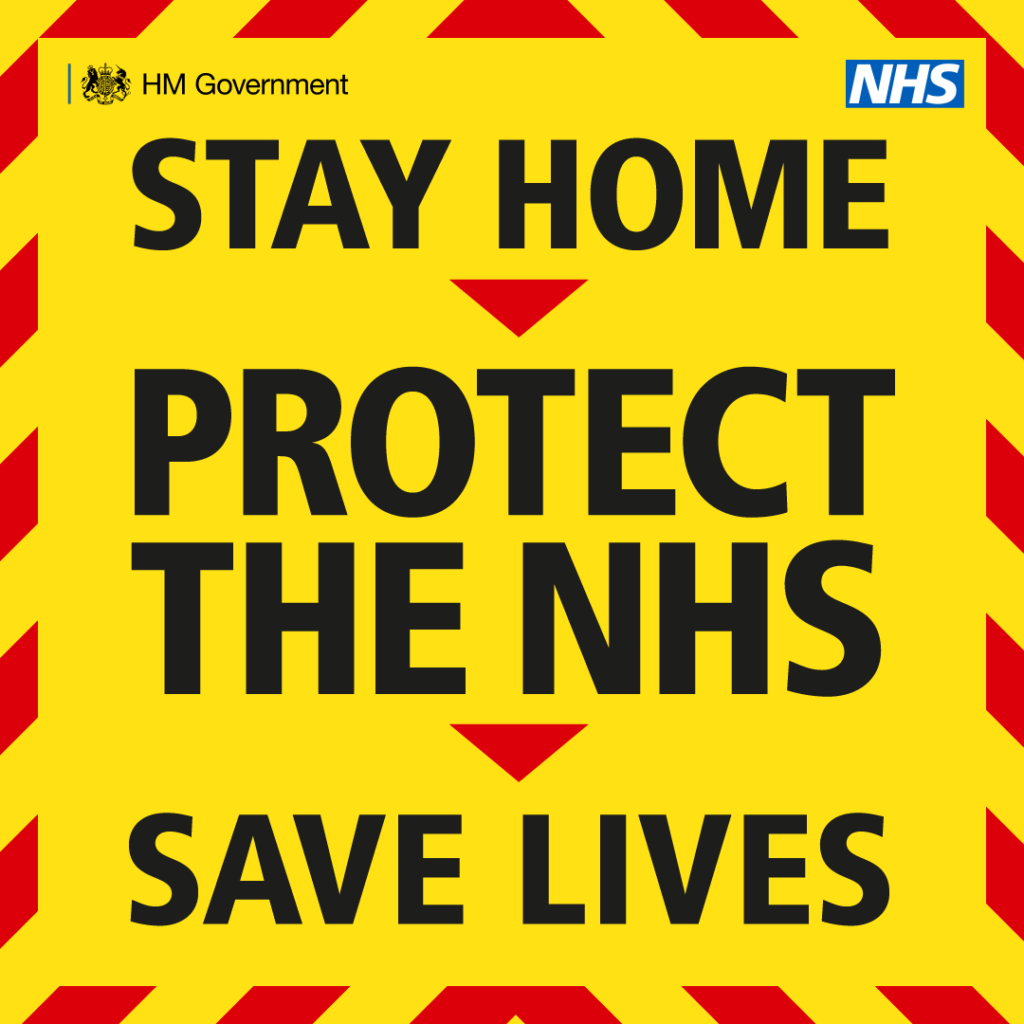 National lockdown:
STAY AT HOME
You must stay at home. This is the single most important action we can all take to protect the NHS and save lives.
You must not leave, or be outside of your home except where necessary. You may leave the home to:
shop for basic necessities, for you or a vulnerable person
go to work, or provide voluntary or charitable services, if you cannot reasonably do so from home
exercise with your household (or support bubble) or one other person, this should be limited to once per day, and you should not travel outside your local area.
meet your support bubble or childcare bubble where necessary, but only if you are legally permitted to form one
seek medical assistance or avoid injury, illness or risk of harm (including domestic abuse)
attend education or childcare – for those eligible
Stay 2 meters apart from anyone not in your household or bubble
For more information please click here
To keep everyone safe please only attend the practice premises for following reasons: for pre-booked appointments, sample drop off or when requested to.
When on site we ask you adhere to the following rules: face coverings must be worn by everyone aged 11 & over, social distancing must be maintained, sanitize your hands on entry, attend your appointment at your booked time, where possible please limit use of toilet facilities, If multiple adults are required to attend with a patient please advise us in advance and we ask that only one adult per child attend for an appointment.
Please note that the practice may feel colder than usual this winter. This due to the need to circulate air around the practice.
Appointments should be booked online or over the phone. When the front door is closed please use the doorbell. For more information please visit: www.gpdirect.co.uk/notices/recovery-of-services
If you have a booked face to face appointment for any of the above but yourself or a member of your household becomes unwell please cancel the appointment and do not attend the surgery.
We are not issuing extra medication for patients, there is no concern about the supply of medication at present.
Please order your prescriptions using the normal methods
Hospitals are also focusing their efforts on the coronavirus pandemic response, referrals to hospitals will be based on clinical need.
Concerned about your health or that of a dependent?
We want to reassure you that you should contact your GP if you have concerns about your own health, or the health of any of your dependents, such as your child, despite the disruption to our lives caused by coronavirus. Coronavirus is unlikely to make your child unwell, but other illnesses may make your child severely unwell. You should not delay in contacting your GP if you have concerns about your own health or a dependent's health. Your GP is available to give advice, and can rapidly obtain specialist advice from hospital specialists, such paediatricians. Please trust your instincts and call your GP or NHS 111 if you have any concerns.
Guidance for people with suspected coronavirus isolating at home
Suspected coronavirus (COVID-19): Important information to keep you safe while isolating at home
For more information on COVID-19 please visit:
www.gov.uk/coronavirus
www.nhs.uk/conditions/coronavirus-covid-19/
Get an isolation note
Use this service if you have been told to self-isolate because of coronavirus and you need a note for your employer. Click here for an Isolation note

For information on shielding please visit:
Guidance on shielding and protecting people who are clinically extremely vulnerable from COVID-19
Translated Coronavirus Information
Doctors of the world
Signhealth
Easy Read Information on Coronavirus
www.mencap.org.uk/advice-and-support/health/coronavirus-covid-19
Updated: 09:30 09/02/2021
This guidance is liable to change.