If you have a cough, fever, loss or change to your sense of smell or taste, or develop these symptoms. Please do not attend the practice for an appointment, or for any other matter such as the collection of prescriptions.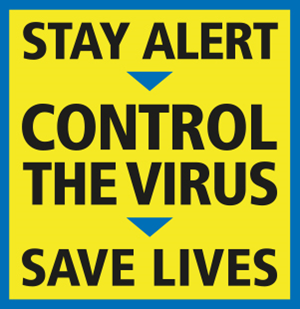 To help protect our patients and staff we have taken the decision to close the front doors at both of our sites.
We will only be allowing patients into the premises that have been requested to attend or have a pre-booked face to face appointment, after screening via the intercom.
We request that patients attend alone for appointments where possible and must wear a face covering
For the foreseeable future we will NOT be booking travel vaccinations or routine long-term condition reviews with the clinicians.
We are however still currently offering urgent blood tests, wound care dressings, baby and antenatal clinics and childhood immunisations as normal.
If you have a booked face to face appointment for any of the above but yourself or a member of your household becomes unwell please cancel the appointment and do not attend the surgery.
We are not issuing extra medication for patients, there is no concern about the supply of medication at present.
Please order your prescriptions using the normal methods
Hospitals are also focusing their efforts on the coronavirus pandemic response, referrals to hospitals will be based on clinical need.
Concerned about your health or that of a dependent?
We want to reassure you that you should contact your GP if you have concerns about your own health, or the health of any of your dependents, such as your child, despite the disruption to our lives caused by coronavirus. Coronavirus is unlikely to make your child unwell, but other illnesses may make your child severely unwell. You should not delay in contacting your GP if you have concerns about your own health or a dependent's health. Your GP is available to give advice, and can rapidly obtain specialist advice from hospital specialists, such paediatricians. Please trust your instincts and call your GP or NHS 111 if you have any concerns.
Seasonal Flu Vaccination for 50-64 year olds

Please note that people in the 50-64-year old age group will not be vaccinated (against the flu) until November and December, providing there is sufficient vaccine, and no appointments will be offered for this age group until then. This is to ensure that those who are most at risk are vaccinated first. 
If you are 50-64 and you are in one of the other groups which is eligible for the flu vaccination, for example you have a health condition which puts you at risk from the flu, you will be invited earlier.
Need to be tested for COVID-19? Please visit here for more information
For more information please visit:
https://www.gov.uk/coronavirus
https://www.nhs.uk/conditions/coronavirus-covid-19/
For information on shielding please visit:
Guidance on shielding and protecting people who are clinically extremely vulnerable from COVID-19
Translated Coronavirus Information
Doctors of the world
Signhealth
Easy Read Information on Coronavirus
https://www.mencap.org.uk/advice-and-support/health/coronavirus-covid-19
Updated: 09:00 18/08/2020
This guidance is liable to change.