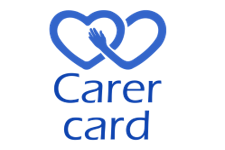 Voluntary organisations, in partnership with Harrow Council and unpaid carers, are pleased to share that the Carer Card is now available to all people (of any age) who provide unpaid care and support to a vulnerable person living in Harrow.
The card has three main focuses:
1 – To recognise the unpaid carer and support them where possible in areas such as priority health appointments, access to health checks, training, counselling, employment support and health & well-being sessions.

2 – To confirm details of people who may be able to step in and offer support in the event of the carer being unable to care in an emergency.

3 – To link carers with Harrow businesses who may be able to offer their support, which we hope will include discounts and incentives.

If you are an unpaid carer, we would encourage you to apply for your own card by contacting 020 8868 5224 or admin@harrowcarers.gov.uk.
You can also go directly to make an online application at www.harrowcarers.org/carer-card/.